About PediaSure®
PediaSure® Overview
One of the most crucial phases of a child's growing years is 1 to 5 years old3. During this period, children undergo a significant increase in physical and mind development. Your child's fussy eating may lead to nutritional gaps which may affect their growth. Ideal growth and development happens only with adequate nutrition. PediaSure® – Abbott's hallmark brand is trusted by mothers in over 80 countries for adequate nutrition for their children.
PediaSure® is a nutritional supplement that provides complete, balanced nutrition for children from age 1 to 10 – those special years of rapid growth and mind development. When consumed in proper amounts, PediaSure® is scientifically formulated to provide 100% or more of US Dietary Reference Intakes for proteins and 25 vitamins & minerals that are required for growth and development.2 PediaSure® also contains FOS, probiotics and MCT oil. Formulated with more than 25 essential nutrients, PediaSure® is scientifically formulated to help increase height and weight1 and reduce number of sick days2. Suitable for lactose intolerance.
PediaSure® also contains nutrients such as DHA, Taurine and Choline.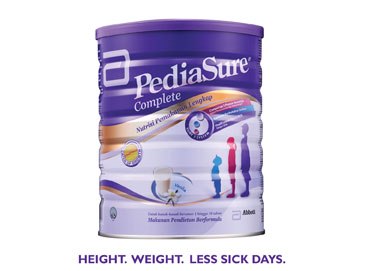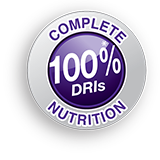 Meets or exceeds 100% US Dietary Reference Intakes (DRIs) for protein, 25 vitamins & minerals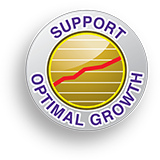 Shown in 20 studies:
Increased weight & height within 90 days1
Up to 64% less sick days to worry about2
1. Maintain no 1 reference
2. Huynh DT et al. J Hum Nutr Diet. 2015;28:623-35. Complete nutrition with high protein, calcium, vitamin D, iron & source of zinc. As part of daily diet. Individual results may vary.
3. WHO Growth Standard 2017