PediaSure® Nutrition Facts
Scientific Support
Efficacy
For Picky Eating & Catch-Up Growth
The benefits of PediaSure® in children with feeding and to catch-up on growth have been validated by more than 20 clinical studies published in 8 different peer-reviewed international medical journals. Today, it is the leading child nutrition supplement recommended by pediatricians in the US.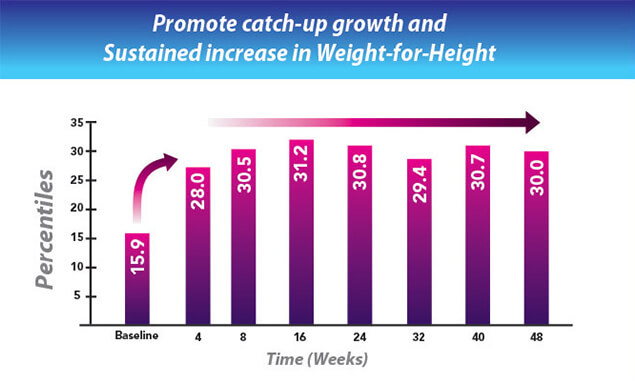 It is important that pediatric nutrition supplements for children (aged 1-10 years) be nutritionally complete and balanced. The product should efficiently provide high energy and nutrient intake per milliliter consumed.
PediaSure® fulfills these criterias by offering the right combination of nutrients (e.g. protein, carbohydrates, vitamin D, calcium and sodium) at their appropriate levels. In a study of underweight children, PediaSure® Complete with FOS and good bacteria reduced the number of sick days by 64% which lead to more learning days.
Reference: Huynh DTT, et al. J Hum Nutr Diet. doi:10.1111/jhn.12306
A combination of nutritional supplementation & diet counseling can reassure moms of picky eaters that their children will achieve ideal growth