Why Does my Child Often Fall Sick? For Healthier Childhood Growth, Immunity & Nutrition Matters.
Mothers worry when their toddlers fall sick all the time. Sick days interfere with growth… learn how Pediasure®, complete and balanced nutrition, reduces sick days for more growth days1.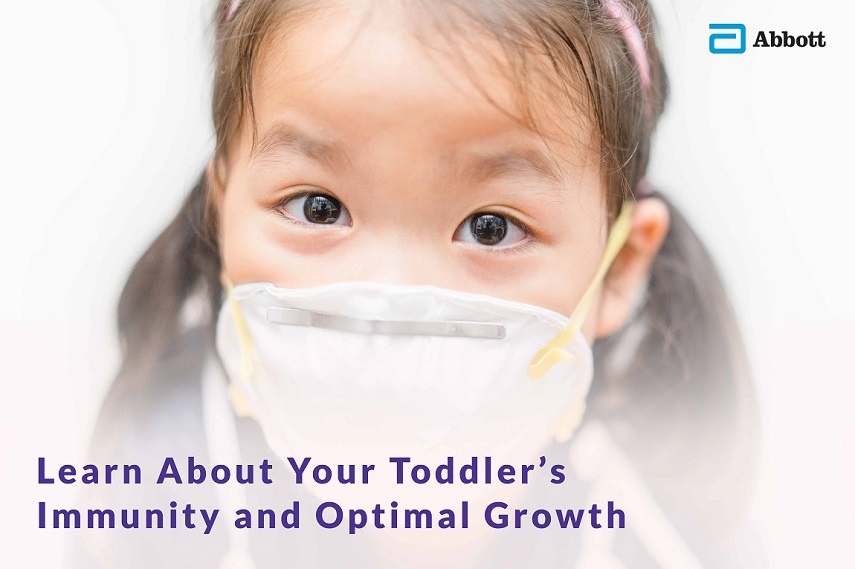 How Often Does Your Toddler Fall Sick? Are You Worried?
My child's temperature reads 38°C on the thermometer stuck under her armpit.
I touched her forehead to confirm the reading and jerked my hand back in shock because it burned with fever.
Mentally calculating the days I've had to drag her to the pediatrician, I realised that it's the fourth time in three months she has gotten ill.
Looking at her pale face, I firmly decided it's time to boost her immunity. It's painful to see her less active self when she falls sick, instead of growing, losing weight along the way.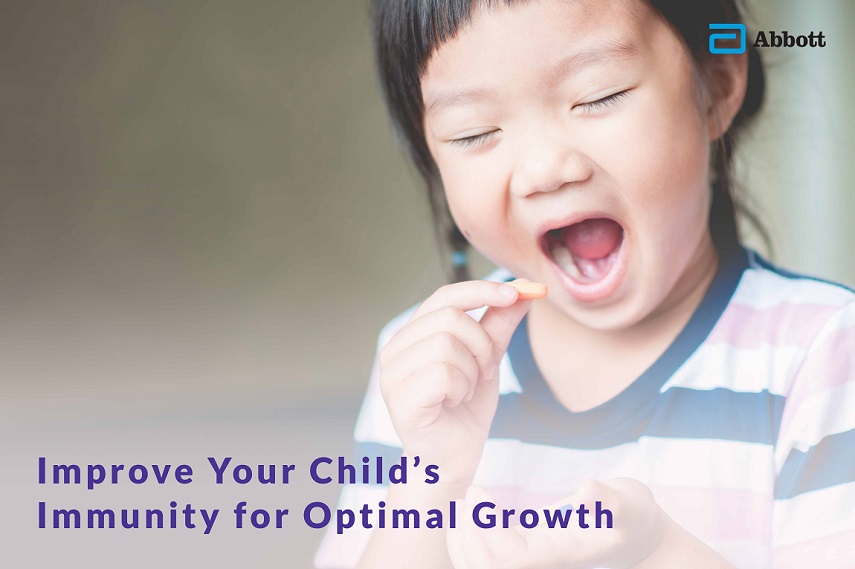 Say Goodbye to Sick Days; Get Your Child's Self Defense System Back on Track:
Many mothers relate to the problem above; you could be one of them. Studies show that children who are not getting the right balance of nutrition often have poor immunity . Low immunity leads to your child falling sick more often because he or she is more vulnerable to infections and germs3.
Does your child spend days in bed, moaning because he or she can't go out and play? Do you get stressed out because you need to go to the pediatrician again or arrange for a sitter to look after your child at home while you're at work?
If your son or daughter comes home sick every 15 days with a respiratory illness, do not worry. It does not mean you have to pressure your doctor for more medications since antibiotics only treat bacteria, not common viruses.
Learn new ways to boost his/her immune system so that you can take better charge of your child's health and happiness. With the right nutritional intake, your child will develop stronger immunity and be on track for overall growth and development.
Your Child Needs Complete Nutrition for Immunity and Growth
Did you know, the levels of nutrition your child gets is one of the main deciding factors for whether he/she falls sick, how frequently, for how long, and if further complications develop from those illnesses4 ?
You can track the levels of nutrition your child is getting from physiological signs of growth5. Children who are undernourished and therefore thin for their height will usually fall sick more often and stay sick longer6.
Complete and balanced nutrition just means getting enough good fruits and vegetables, protein-filled meats and fish, eggs, and good carbohydrates daily7. Your toddler needs Vitamin C to build his/her immune system. Anti-oxidants from berries (blueberries especially) help. Zinc is necessary to protect against falling ill and to recover sooner. Make sure your child gets enough water 8.
It's normal that children at a young age dislike eating fruits and vegetables that are good for them. They prefer snacking on sugary treats and junk foods filled with artificial chemicals and preservatives that are harmful to their immune system. Cut down the sugar and snacks; serve them delicious fruits they like instead throughout the day.
If your child is not eating well, Pediasure has 25 key nutrients to support your child's natural defense system. Formulated to meet dietary requirements of vitamins and minerals, Pediasure is scientifically-proven to reduce sick days by up to 74%9 .
Adequate Sleep Each Night
Toddlers need up to nine to ten hours of sleep each day for their cells to heal and regenerate10 . When we sleep T-cells needed to fight flu viruses and common colds increase production. And inflammatory cytokines decrease11 . Your toddler will be better equipped to keep the common cold at bay if he/she sleeps. It will also help in speedier recovery once he/she falls sick12 .
To make sure your child sleeps enough, set regular bedtime routines so that you enforce the practice of going to sleep on time. Minimize distractions from sleep; remove toys or digital tablets from their reach at night.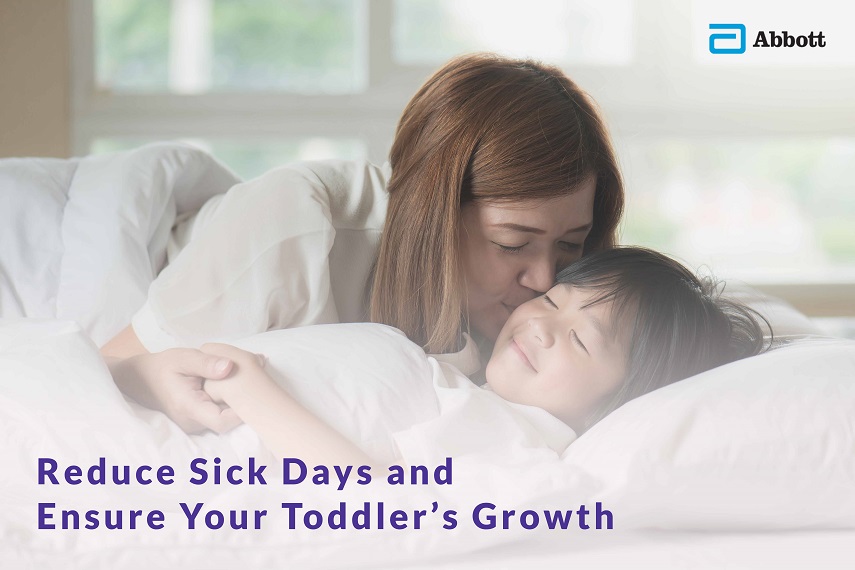 Maintain Good Hygiene
You can help provide a safe and hygienic environment for your child so that he/she minimizes contact with germs and bacteria.
For instance, enforce regular hand-washing with soap every time your toddler visits the bathroom and before handles food.
Keep your house clean so that bacteria does not have the opportunity to grow.
Regularly throw out bad food from the fridge.
Avoid bringing your child to places where you know there has been a history of breakouts.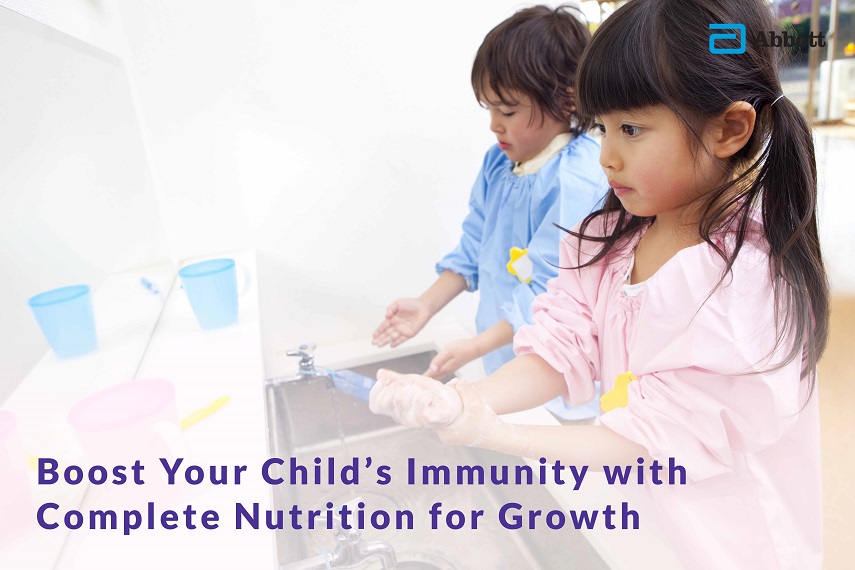 Make Healthy Lifestyle Choices
Physical activities or exercises are an awesome way to help improve your child's immune system.
Exercise creates opportunity for movement, which in turn increases the immune system through higher white blood cells and oxygen flow that kills bacteria13 . Exercise also slows down stress hormones which reduces the chances of falling sick14 .
Studies show that cutting down excess weight(especially abdominal fat) through exercise improves the body's ability to combat illness in children as well as adults15,16 .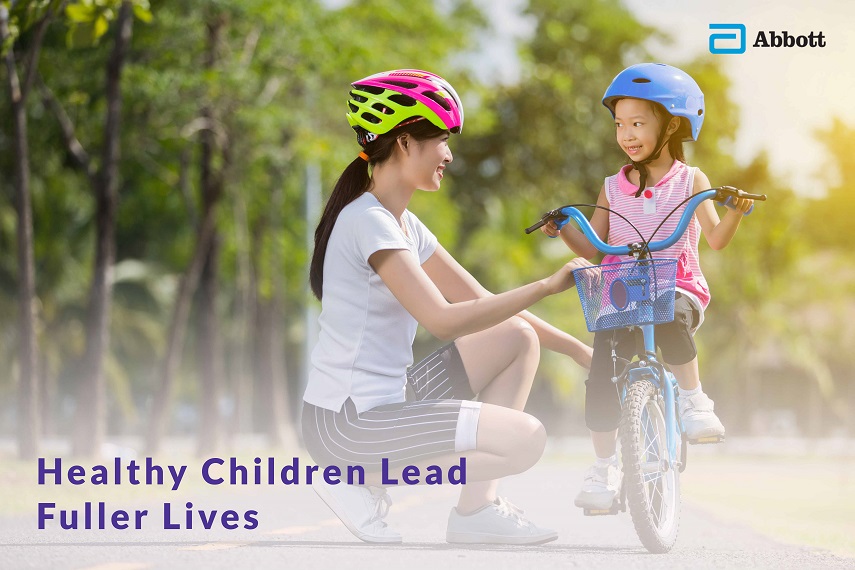 Happy healthy parents make happy
healthy children.
— Dr. Miriam Stoppard, UK's best- selling family expert in providing aspirational healthcare and advice to support women and their families through every stage of their lives
Healthy Children Lead Fuller Lives
Your child comes back home from school feeling energised, happy, and excited about what she learned in school today.
Smiling from ear to ear, you are pleased that your daughter is healthy to make the most of school.
You realise that the steps you have taken to give her better nutrition, more sleep, more exercise, and better hygiene works.
Now you want to make sure she keeps it up as she grows up; you are convinced that starting her young will reap long-term results.
Child immunity is so important because your toddler needs his or her health to learn in school, play with other kids, and grow up optimally.
With practice, you'll find that it's easy to boost your child's immunity. Take charge of your child's nutrition and habits today.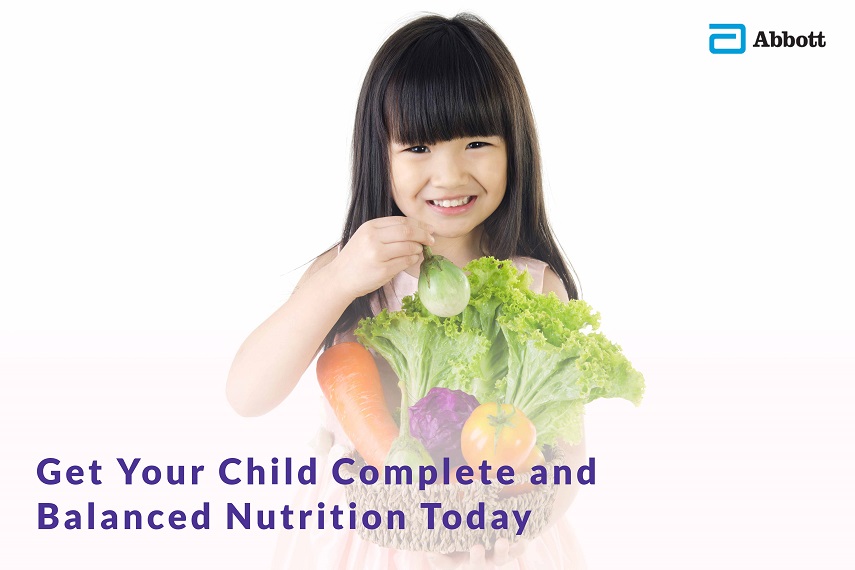 1Huynh DT Et Al. J Hum Nutr Diet. 2015;28:623-35. Complete Nutrition With High Protein, Calcium, Vitamin D, Iron & Source Of Zinc. As Part Of Daily Diet. Individual Results May Vary) 2https://www.omicsonline.org/open-access/the-effect-of-nutritional-elements-on-the-immune-system-2165-7904.1000152.php?aid=10186
3http://www.ncbi.nlm.nih.gov/pubmed/9250133
4https://academic.oup.com/cid/article/46/10/1582/294025
5https://academic.oup.com/ajcn/article/66/2/464S/4655772
6https://academic.oup.com/cid/article/46/10/1582/294025
7https://www.ncbi.nlm.nih.gov/pubmed/9250133
8https://academic.oup.com/jn/article/133/11/3879S/4818037
9Huynh DT Et Al. J Hum Nutr Diet. 2015;28:623-35. Complete Nutrition With High Protein, Calcium, Vitamin D, Iron & Source Of Zinc. As Part Of Daily Diet. Individual Results May Vary
10https://www.parents.com/health/healthy-happy-kids/the-7-reasons-your-kid-needs-sleep/
11https://www.webmd.com/sleep-disorders/features/immune-system-lack-of-sleep#1
12https://www.webmd.com/sleep-disorders/features/immune-system-lack-of-sleep#1
13https://medlineplus.gov/ency/article/007165.htm
14https://medlineplus.gov/ency/article/007165.htm
15http://tuftsjournal.tufts.edu/2010/05_2/features/04/
16https://inbodyusa.com/blogs/inbodyblog/101219009-how-body-fat-sabotages-your-immune-system
MY.PED.18.06.078 Abbott Laboratories (M) Sdn Bhd(163560-X)
Does your child need support achieving better immunity? Pediasure® contains 25 essential vitamins and minerals to fortify the immune system and reduce sick days.
Do you know other moms who could also benefit from the best nutritional advice and quality products for your entire family? Refer 3 friends to Abbott Nutrition Malaysia's Share and Care World; stand a chance to win a RM200 AEON voucher.