Fun Activities to do with Your Child
Explore 9 fun activities to do with your children to improve their learning with balanced nutrition. Pediasure® contains 25 key nutrients to support your child's growth and development.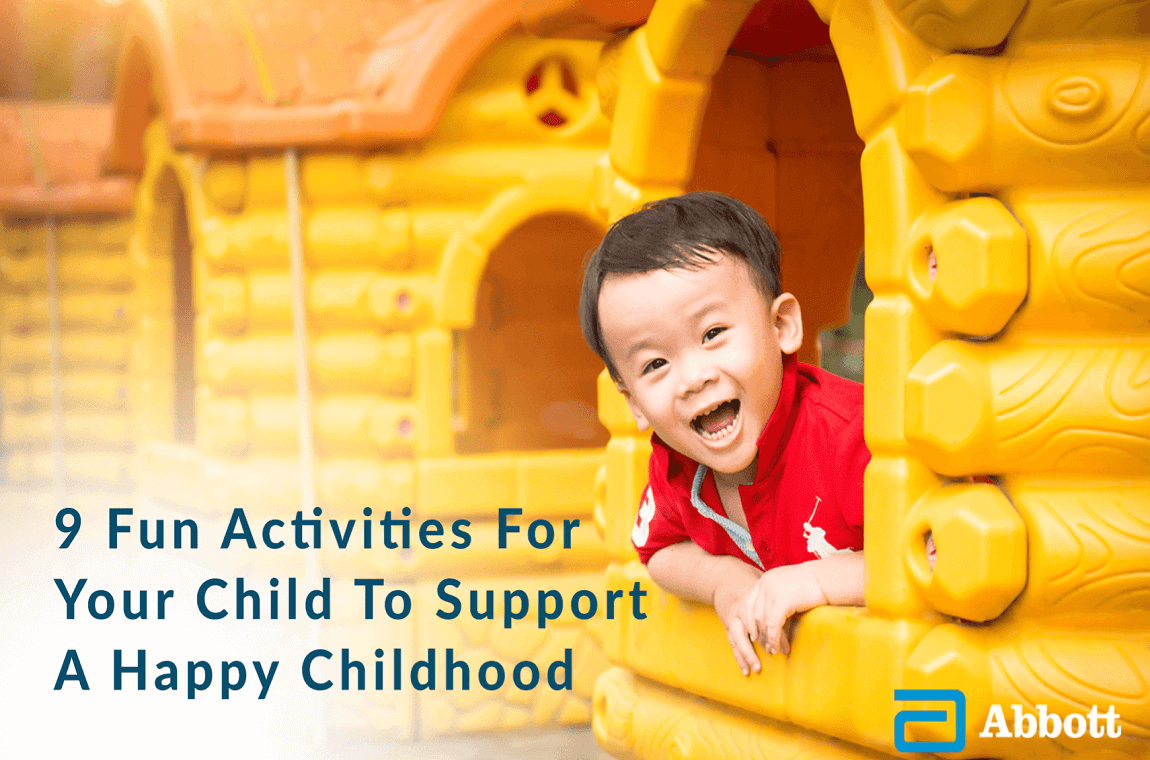 Is Your Child Enjoying Too Much Screen Time?
"Stop playing with the tablet!" Your son bursts into tears when you remove the tablet device from his hands. You let out a sigh of frustration and shake your head.
His crying does not subside. You stow the tablet away in the drawer. You gather him into your arms and give him a pat on the back.
As he grows up, you worry that too much screen time will affect his development. You wish you knew of other playtime activities to engage your son with.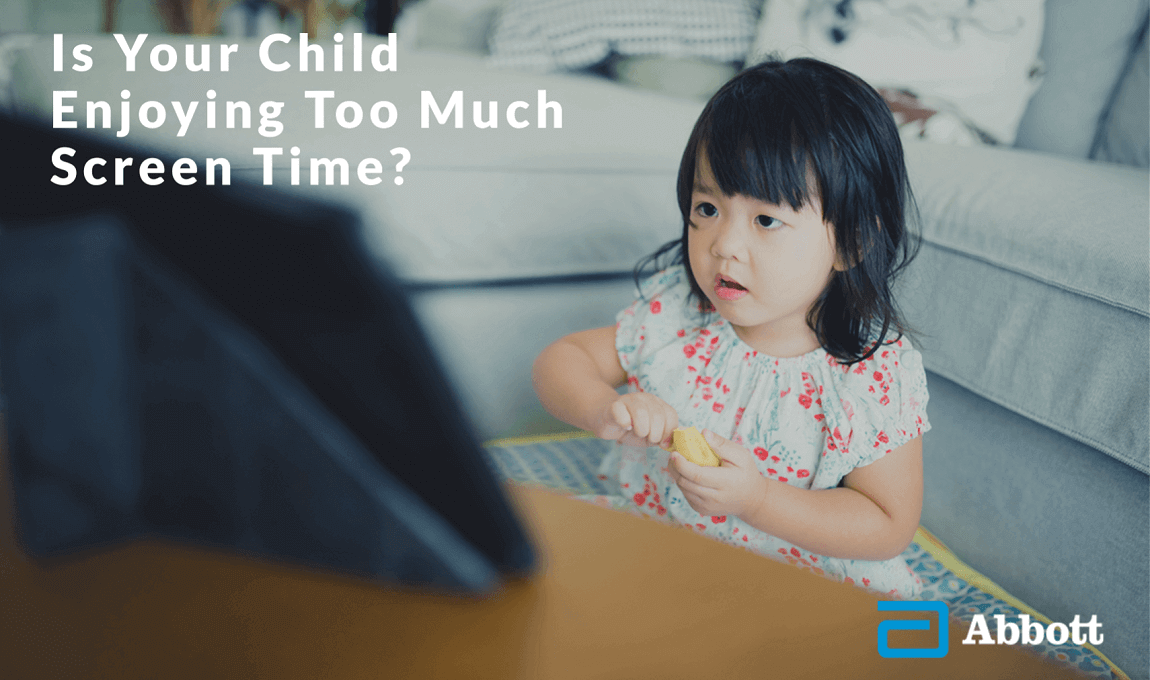 9 Fun Activities To Improve Child Development
Are you allowing your child too much screen time? Though learning from technology is good, moderation is key. Continue reading to discover 9 stimulating activities that are conducive to child development.
18 to 24 months old
Play with a ball: Simple and versatile. Teach your child to pick up the ball and put into a basket. Alternatively, let your child throw, roll, kick the ball at a park to improve his or her motor skills.
Blow bubbles: Fun for children of all ages. Take your child outside with bubble soap and different sizes of wands. Not only is chasing and popping bubbles a great physical workout, it makes your child happier.
Sing nursery rhymes and dance: Hold a dance party at home with your little one! Sing along a nursery rhyme your child is familiar with. If your child can't stand yet, carry him or her as you dance to the music.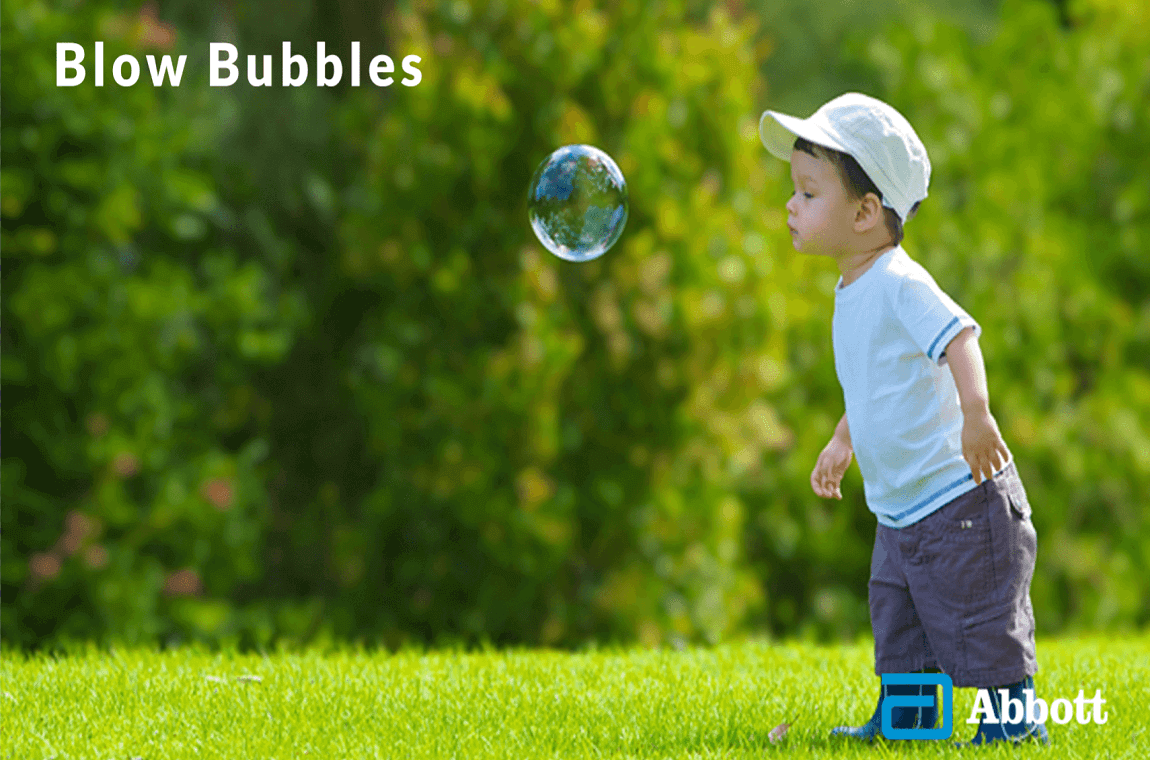 24 to 36 months old
Plant a seed: Children love to help with the garden. Teach your child to water the plant everyday, or remove pests from the plant. Your child will learn how a plant grows as he takes care of it day by day.
Zoo visits: Going to the zoo with your child is a learning experience. Probably the first time your child sees a lion or giraffe, it will make an impression and your child will talk about it for a long time.
Toy wash: Perfect indoor (or outdoor) activity for your child. Get two tubs of water ready; one with soap and another one without. Not only is it a fun activity for your child, it combats bacteria that are lurking on the toys.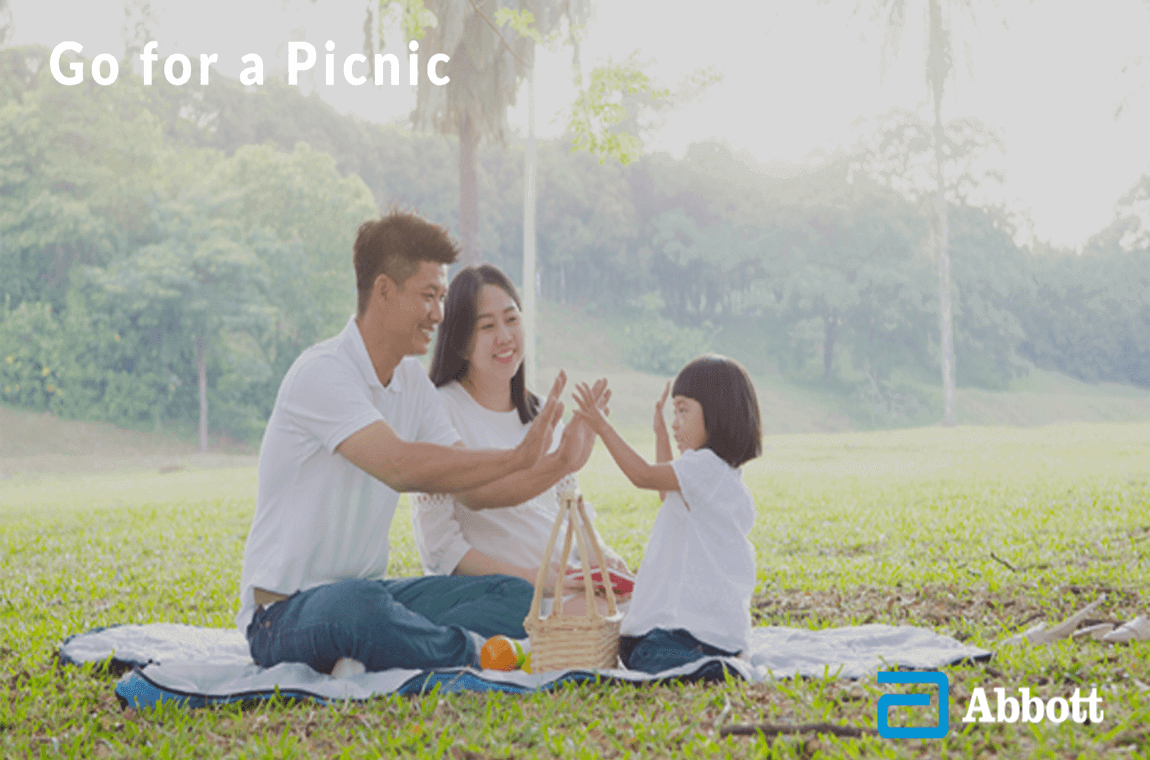 36 months onwards
Go for a picnic: Pick a day and go out for a picnic with your child. Prepare simple foods like sandwiches, crisps, biscuits, and drink. It's an eye-opening experience for your child to explore the nature.
Little kitchen helper: Allow your child to help you in the kitchen when you prepare a meal. Teach your child to wash vegetables or let him or her beat an egg. It's a great opportunity for your child to play at being sous-chef.
Treasure hunt: Make a list of items to hide around the house. Give your child clues (written or drawn) to find the items.
"Parents stimulating them, interacting with them, teaching them things, and exposing them to age-appropriate challenges and experiences is very important to encouraging development, and to the children exploring on their own and learning from interacting with their environment."
— Robert Myers, Ph.D., a child and adolescent psychologist, founder of the Child Development Institute, and assistant clinical professor of psychiatry and human behaviour at the University of California, Irvine School of Medicine
Complete Nutrition Is Key To Support Children's Learning
One day, your son shows you a picture of different animals he has seen in the zoo.
You lean back and take a close look at his drawing.
Deep within, you are on cloud nine; your son no longer cries over a tablet.
Child development is important with complete and balanced nutrition. Pediasure®,a milk supplement for children, contains high quality protein, 25 key nutrients as well as FOS & Live cultures to support growth improvement and less sick days.
A complete and balanced nutrition is the foundation to enhance child development and learning.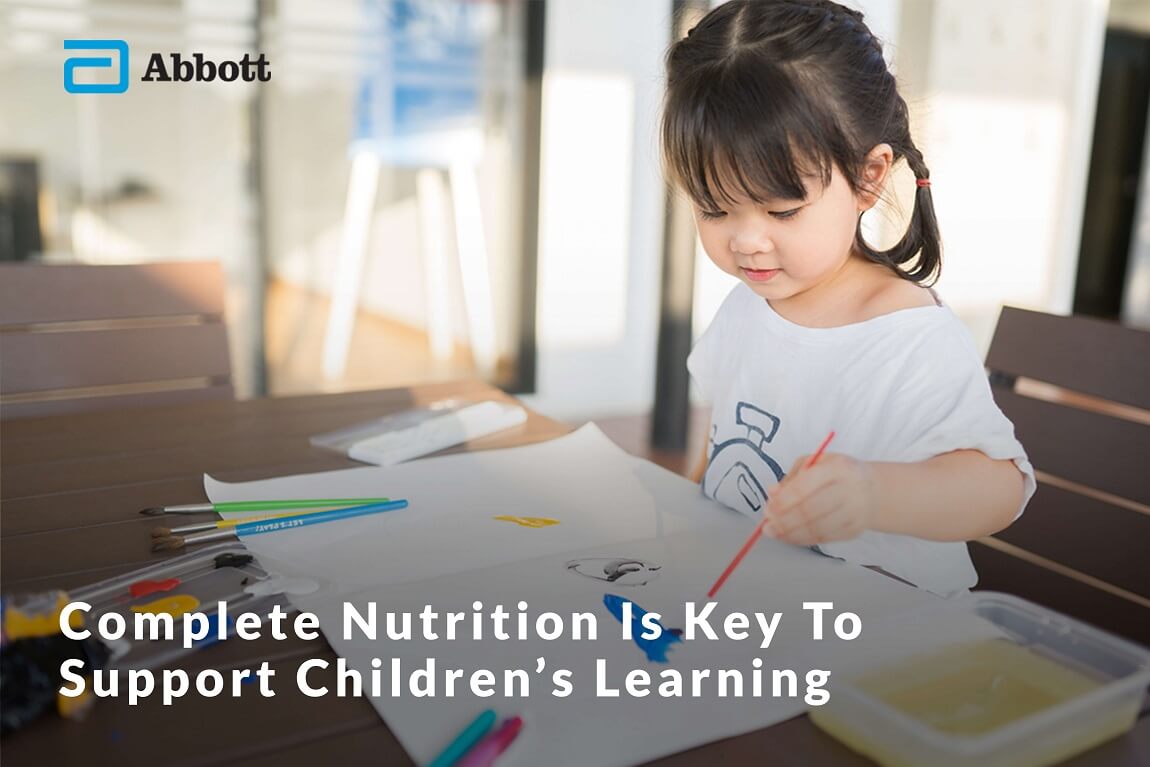 MY.PED.18.03.038 Abbott Laboratories (M) Sdn Bhd(163560-X)