Are You Measuring Toddler Growth The Right Way?
60% of adult height is achieved in a toddler's first five years. Learn how to measure growth the right way and intervene early to achieve it. Pediasure is a scientifically-formulated milk for children trusted by 90% of mothers who saw improvement in their children's growth.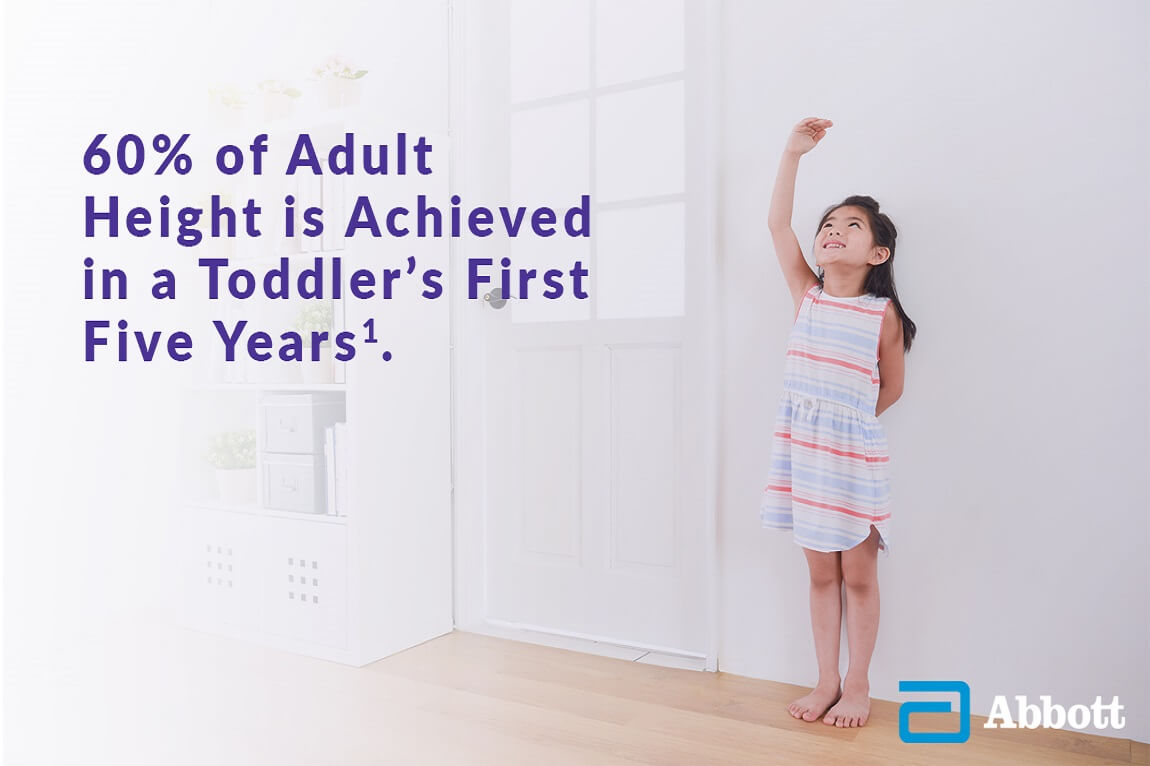 Have You Observed Whether Your Toddler Is Growing Up Optimally? How Do You Know?
At the playground, your 2 year old son reaches up to climb onto the slide but falls down and rolls around in dirt. You freeze mid-conversation with the neighbourhood moms. Rising, you close the gap with your son in a hurry. Reaching him, you dust off his soiled clothes and check him for injuries.
As you carry him back to the slide, it strikes you that every other children at the playground is taller. None of them fall off. They all have a good time riding the slide over and over. How can that be?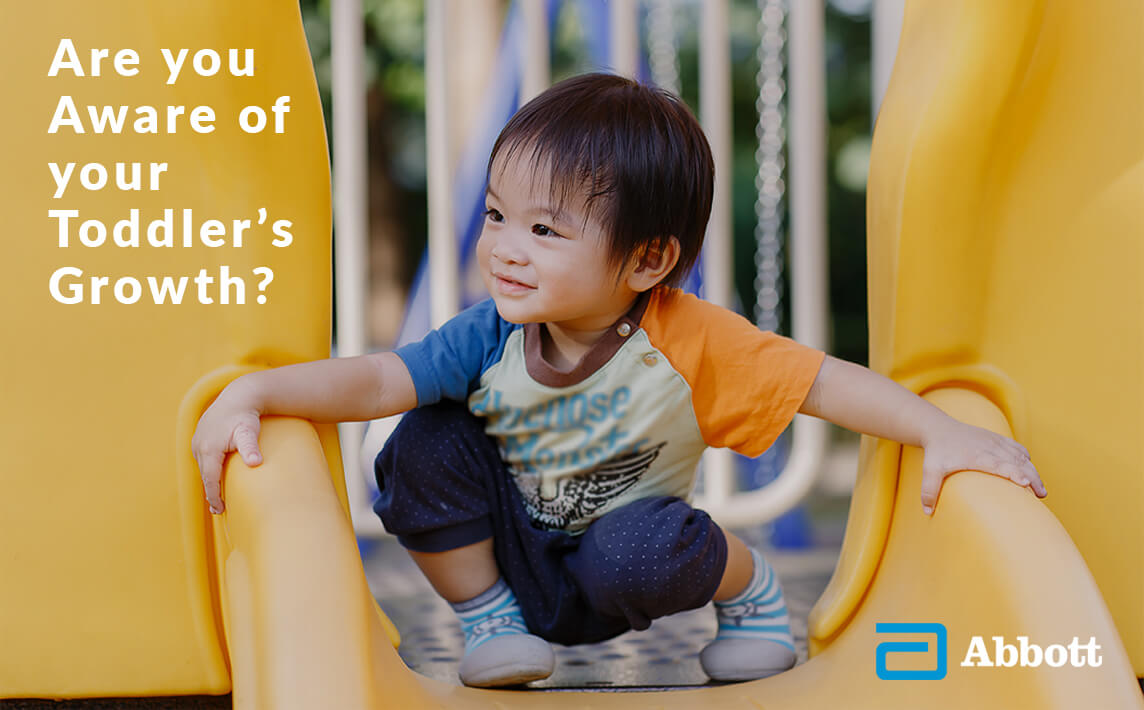 Psst! You Have Not Been Measuring Your Toddler's Growth And It's Costing Your Toddler. Here Are 2 Proven Ways To Track And Achieve Optimal Height.
Common ways to measure toddler growth:
Fluctuating weighing scale — Taking readings of your child's weight from a home scale varies in accuracy and is not a complete measure of growth. Your child may put on weight in spurts, lose weight in sickness, or gain weight by snacking often during the holidays. These are not necessarily true indications of growth (or lack thereof).
"Eyeballing" height can lead to misses — As with weighing scales, eyeballing your children's height against vertical tape rulers is easy to do at home, but not an adequate growth indicator. At that age, differences in height achieved are just too small to read properly. Children may not stand still, parents may not read the measurements accurately, and results can only be compared with previous readings.
Better ways to measure growth:
Step 1: Mid parental height — Discover your child's maximum height potential using Pediasure's Watch Me Grow Child Height Predictor. Plug in the child's date of birth, gender, current height and weight. Genetics plays a big role here, so this method requires inputting mother's height and father's height.
Adapted from 2007 WHO Reference, the tool produces two growth curves representing: Maximum Growth Potential and Predicted Adult Height. The difference between Predicted Adult Height and Maximum Growth Potential reveals whether your child is really getting the nutrition he/she needs.
Step 2: Bring your child to consult a pediatrician — See a pediatrician to measure and track your child's growth at least twice a year. The pediatrician will be able to identify if your child is growing optimally and suggest solutions to promote catch-up growth through regular growth tracking and plotting on a growth chart.
"HEIGHT IS A BETTER INDICATOR OF NUTRITIONAL STATUS AS HEIGHT GAIN ONLY OCCURS WHEN DIET CONTAINS ALL ESSENTIAL NUTRIENTS FOR GROWTH ."
-HUYNH DTT ET AL. JOURNAL OF HUMAN NUTRITION AND DIETETICS 2015; 28:623-35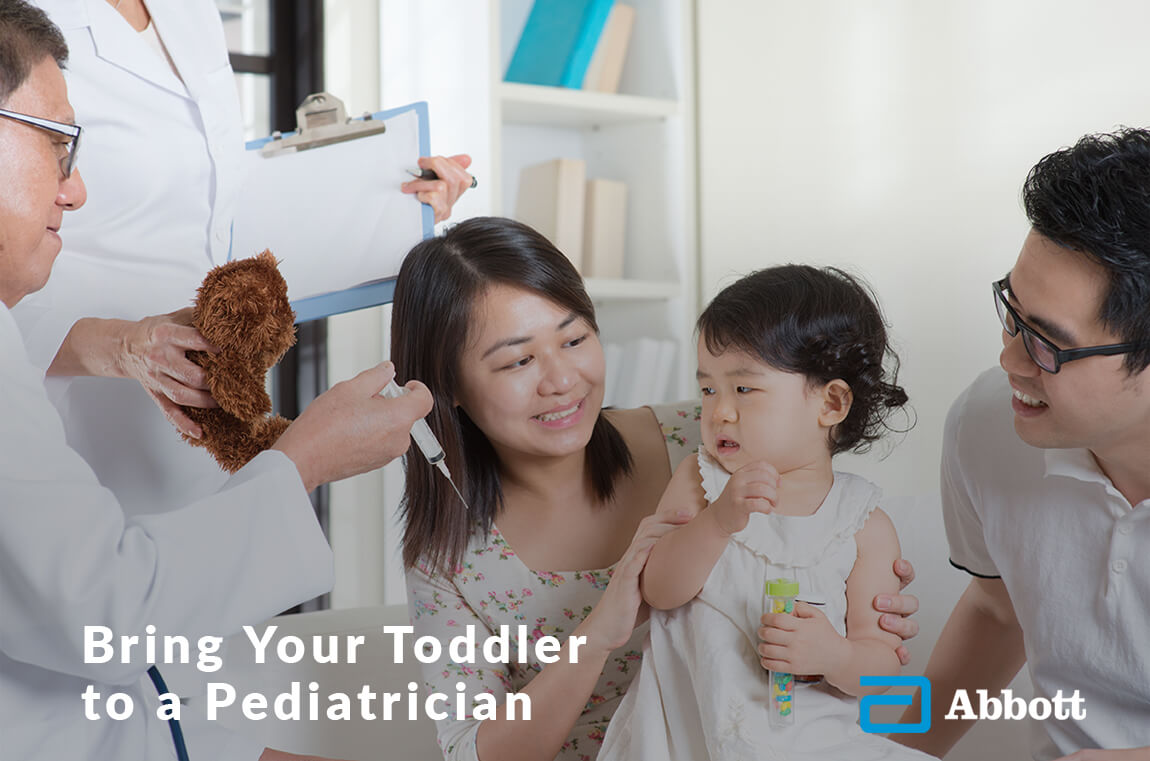 The First Five Years Is The Growth Window Opportunity For Every Toddler
Every year, you evaluate how your child is faring and chalk up his/her progress.
As a parent, you hold on to this vision of a thriving, happy, future and aspire to provide all the resources your toddler needs to get there.
Height is an important indicator of long-term nutrient adequacy.
AND 60% of adult height is achieved in a toddler's first five years.
Early intervention is crucial in order to maximize your toddler's growth potential. Measure your child's height and weight the right way and identify whether he/she needs to see a pediatrician to help your child achieve his/her growth potential today.
In the long run, optimal height growth has proven positive implications on a child's health, better school performance, higher level of education and higher professional work income.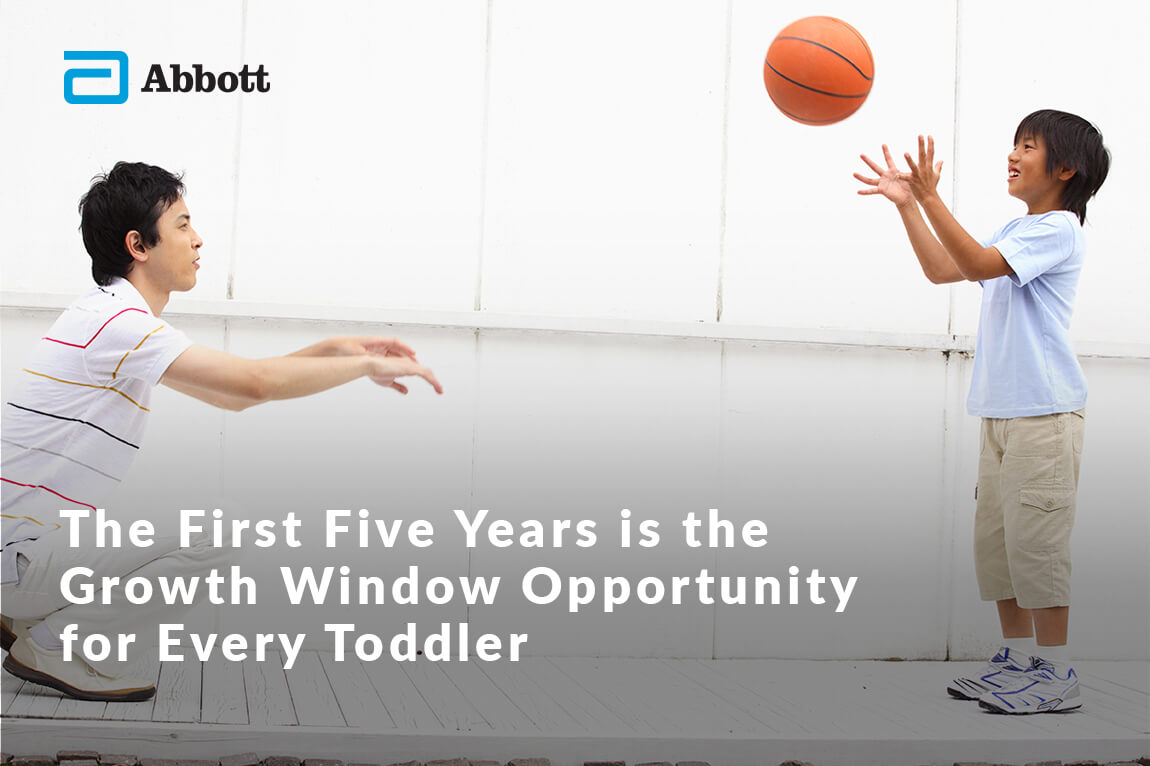 MY.PED.18.02.015 Abbott Laboratories (M) Sdn Bhd(163560-X)